October 20, 2021
While wedding dreams may be made of castles, mountains of fresh flowers, horse-drawn carriages, gorgeous gowns, and sleek suits, reality is sometimes a little bit different. Nobody ever stumbles or has their stomach growl during a ceremony in the movies. Go ahead and plan a spectacular wedding day that will make your dreams come true. But also, we urge you to practice practicality. Here are some ways to do that.
Shoes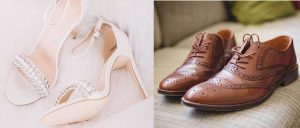 You might love the crystal high heels or a have your heart set on a new pair of swanky dress shoes, but it's important to keep comfort in mind. You are going to be on your feet a lot!
-Break shoes in before the big day – this goes for anyone from flower girls to groomsmen. Remember that high heels will make your feet ache if you're not used to wearing them.
-Brides should practice walking around in their wedding dress and chosen shoes. Think about your wedding location. Will you need to climb any steps? Try some in advance. Figure out the most elegant way to pull your dress up out of the way. Heels will also sink into the ground if you are spending time on grass for your ceremony or photos.
-Bring another pair to change into later. Grooms and other wedding party members should consider this as well. You want to focus on making memories not trying to pretend your feet don't hurt.
Food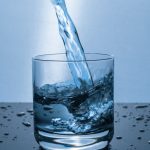 You have planned a wonderful wedding meal for your family and friends, but have you considered what you will eat the rest of the day? Many times, couples arrive to their wedding ceremony location stressed, hungry and thirsty.
-Plan a mealtime into your wedding day itinerary.
-Make sure you have some healthy snacks on hand in case you don't feel like eating a whole meal.
-Drink water during the day as well. Write it on your schedule. In fact, hydrate yourself in the whole week ahead – your skin and the rest of your body will thank you.
-If you are having a cocktail-style reception (hopefully we'll eventually be able to hold those again once Covid has run its course), appoint someone to get you a plate of food and deliver it to you. Every guest will want some face time with the newlyweds, so it can be tricky to slip over to the buffet table.
– Consider the kids. Kids may be unsure of fancy dishes they aren't used to. If you're not having a specific kids' plate, make sure at least one part of the meal is straightforward and likely to be agreeable to kids. Maybe mashed potatoes or even bread. This author recently witnessed a wedding dinner where a teen guest ate only bread because everything else was "too weird." We all know there are picky adults as well.
Transportation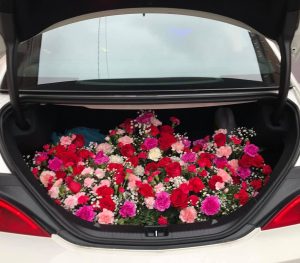 Don't drive yourselves anywhere. You want to be able to enjoy a glass of wine or just kick back and not have the stress of worrying about parking or directions.
-Have someone to take you to the ceremony, and someone to take you home or to your hotel at the end of the night.
-Think about the items you need to transport from the ceremony location to the reception venue or home from the reception at the end of the night. If you are having things delivered by vendors like flowers and cake, you'll need to have space to take leftover items away. Flower arrangements can take up a lot of space in a trunk and backseat! Appoint someone to transport the gifts as well.
-Don't forget about the guests. To prevent drinking and driving and make sure everyone feels free to celebrate with you, consider arranging a ride home for people and provide info on public transportation access. A shuttle to the hotel where people are staying or a designated driver service can make a difference.
Other practical tips
-If a bride's bouquet is arriving in a vase of water, have a dish towel or paper towels on hand to dry the stems before she walks down the aisle.
-Make sure your coordinator or a wedding party member has a little emergency kit (think extra hair pins, safety pins, straight pins for boutonnieres, some tissues, pain meds for surprise headaches, a bottle of water, etc.)
-Have a plan for what is happening right after the ceremony. You're waking down the aisle, freshly introduced as a married couple, and then what? We've seen many couples falter as they aren't sure what to do next. Discuss ahead of time with your photographer. Are you heading directly to a photo location? Are you greeting guests? If you've been streaming the ceremony to non-local guests do you want to stop at the camera and give them a few words of thanks for tuning in?
-If you are writing your own vows to read to each other, send them to the officiant (separately if they are a surprise for each other) so they can be included with the officiant's ceremony script. That way if the cue cards go missing or the phone battery goes dead, there will be a copy for you to read from.
-If someone forgets the wedding rings, you can use an engagement ring or another normally worn ring as a placeholder so as not to make a big deal about it. Or borrow a ring from the officiant or someone in the wedding party.
-Have a simple wedding website where guests can double check date/times/locations/directions/parking info/Covid safety requirements. Sometimes paper invites get tossed or lost.  The Knot has a great rundown of options: https://www.theknot.com/content/best-wedding-websites
-Make an emergency contact list including numbers for vendors, all parents, honour attendants (best maids/men), your planner/coordinator, and any other key players. Distribute the list and give vendors a specific point of contact for last minute issues. You do not want to be dealing with someone lost trying to deliver a cake before your ceremony begins.
We hope these little nuggets of wisdom will help you keep your feet firmly planted on the ground as you dream about your perfect ceremony and reception. Keeping sight of real-world issues can reduce stress on the wedding day and help you enjoy seeing all your plans come to life.