December 21, 2018
Those newlyweds (or long-time married folks) who celebrate Christmas or have a "holiday tree" may want to consider further preserving the memories of that special day with a tree ornament.
The selection is bountiful, with something to please all styles of Christmas décor.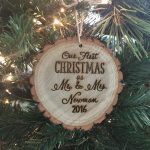 For the rustic tree, this wood slice with your names and dates burned in from etsy.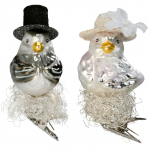 For the vintage tree,  these beautiful and stylishly dressed birds from Gingerbread World,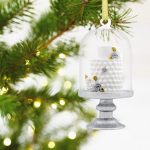 For the elegant tree, this tiered wedding cake under a cloche from Hallmark
And, of course, there is a slew of do-it-yourself options for crafters of various skill levels. You can use your invitation to make either of these stylish ornaments. An empty glass or plastic ornament can also be filled with a little sand from a honeymoon trip as a keepsake.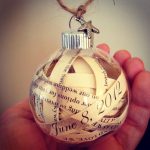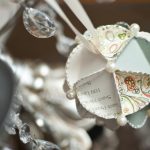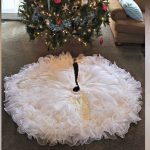 If you're looking for more ways to weave your wedding memories into the holidays, some brides have turned their wedding dresses into Christmas tree skirts.
Whatever you choose, including a wedding memento with your holiday decor will keep those memories close at hand.
We at the Ottawa Wedding Chapel wish you and your loved ones the very best of the holiday season. Take time to enjoy with your family and friends.