March 12, 2019
Winter is wrapping up, your venue is (hopefully) booked, it's time to get into the heavy-lifting of planning your wedding. Planning should be fun. Take a look at the trends we see rolling out for 2019's wedding season. 
Vibrant Colours – A bright start to your future!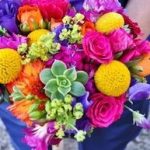 Neutral, clean, plain colours have been on-trend for weddings but starting in 2018, colours have started catching on. We aren't just talking about any old colours, think vibrant and bright like orange purple and green.  
Wedding day hairdo straightened out.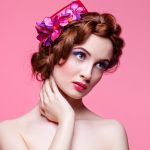 Braids and floral head pieces are some of the favourite choices for brides these days. Whether you're wearing your hair in an up-do or down, there are so many ways to play with braids and flowers. Another trend has brides trying their favourite do(s) before their wedding day to see which style suits them and their hair-type best. Rather than choosing one style and making it work this gives you the confidence of knowing your chosen style will work for you on your wedding day.
Paper flowers – no water required.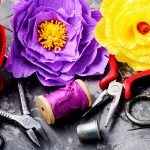 While we're on the topic of flowers, what do you think of the flower paper trend? Not only is it popping up in wedding décor, brides are also using paper flowers to make their bouquets and boutonnieres. If you're thinking of getting involved in a little DIY for your wedding day, this may be the perfect choice for you. 
Veils – What's behind them anyway?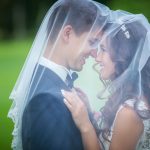 Veils, which were out of favour for a number of years, are finding their place on brides once again. We're not talking the short, shoulder length, white veil either. They are really making a statement with colours and patterns but especially huge, cathedral-length veils. They can add a new dimension to the look of your dress and the reaction of your guests as you walk down the aisle. 
So how do you like them…pineapples?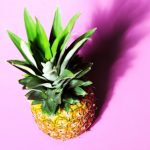 There is always a new, fun way to embrace a trend and you are certain to be on point if you use pineapples. While traditionally pineapples were the symbol of royal privilege, they have become a symbol of social events, friendship, and most importantly, hospitality. Leave one outside your door if you are receiving visitors or consider using them as a centrepiece on your wedding day. 
Save the date videos – setting the tone. 
Save the date cards and postcards are no longer the in-thing. A far more expressive and fun way to let your guests know they are going to be invited to your wedding is a fun video reminding them of what's to come. Easy to share and sure to set the tone, this is your chance to showcase your creativity and to start telling your story. 
First look, forever memories. 
Traditionally, the first time the groom gets to see the bride is once she walks down the aisle. Couples are now choosing to see each other before the ceremony. This is a great time to take pictures without your guests around, and for you to really enjoy the intimacy of the moment you first set eyes on each other.