November 12, 2020
More and more, we're spending time thinking about the effects of our life choices on the environment. Why should your wedding be any different? As a (hopefully) once-in-a-lifetime event, weddings can get crazy and extravagant and wasteful. Even if you aren't willing to commit to everything on this list, we hope you will at least think about the impact of your wedding and try to take some steps to make it greener.
Keep it small: A trimmed down guest list means less of everything – less travelling, less waste, less energy used.
Travel: Travel has the biggest impact on your carbon footprint. It makes sense to host the wedding in the location where the fewest number of people have to travel long distances. Skip the destination wedding. Keep your ceremony and reception close together to limit travel or consider supplying group travel (party bus anyone?). Also think about your honeymoon. A local getaway, cycling adventure, train travel or sailing are all greener options.
Vendors that match your sensibilities: There are some who specialize in green weddings. At the very least ask questions of your vendors and let them know low-waste and sustainability are important to you. That's how we change the status quo, making our preferences known and deciding with our dollars!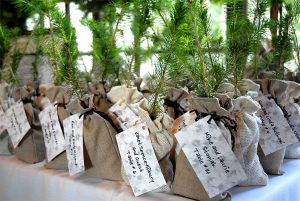 Wedding favours: Consider skipping them altogether or having something compostable like fancy cookies, flower seeds, tree seedlings, locally made maple syrup in a glass container, etc. Buy from a local business or DIY. Or in lieu of favours, let guests know that you are making a donation to an eco charity.
Décor: Rent or buy second-hand and resell when you are finished. Look for natural materials instead of plastic. Avoid balloons, especially balloon releases where you are sending pieces of plastic into the air with no knowledge of where they will come down or who/what may find them.
Rings: Buy ethically sourced gemstones, and if possible, consider a creation from a local jeweler. Some jewelers will reuse gold or stones you already have to make something new. A vintage family ring can be a lovely idea as well and can be resized if needed.
Flowers: Focus on blooms that are locally grown and in-season to cut down on shipping. Or go for a boho wildflower bouquet you gather yourself.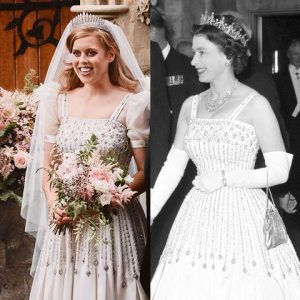 Clothing: For the happy couple, think about rentals, second-hand/consignment, or consider sustainable fabrics from local/national designers. Let wedding party members wear something they already own or at least let them select the outfit if you want them to purchase something new so they will be more likely to keep it and wear it for years to come. Princess Beatrice recently got married in a gown that was pre-owned by Queen Elizabeth II. Even the royals are embracing second-hand!
Dinner: Ask your caterer if they use local products and what they do with food waste. Consider local wines and beer. A plated meal produces less waste than a buffet.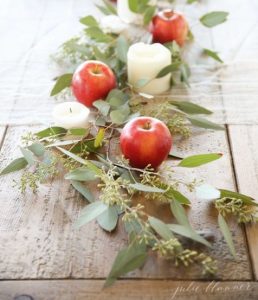 Tablescape: Potted plants or succulents can make for stunning tables, and guests can take them home at the end of the night.  Think about locally available flowers and greenery and other natural materials like woodcuts, pinecones, apples, etc.
So, get your thinking cap on and spend this winter imagining all the green and sustainable options you have for your wedding day.