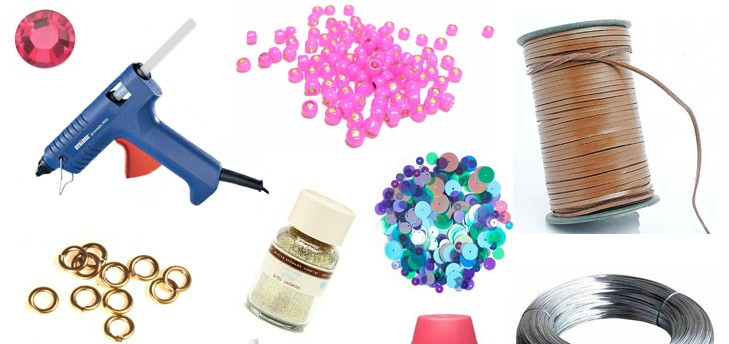 September 29, 2017
As wedding season winds down for this year, next year's brides (and grooms) are just getting going with their planning. They are deciding on colours, themes, venues, officiants, invitations, table centrepieces, favours, and more! And more importantly, they are deciding which wedding projects they want to tackle themselves. The do-it-yourself movement is huge in the world of weddings.
The internet is full of wedding décor inspiration – much of it handmade. Hit a few blogs or magazine sites and you'll see stunning, Pinterest-worthy projects.  Even the least crafty soul will want to run for the burlap ribbon and scissors.
If you are thinking about a do-it-yourself wedding, here are some things to consider.
Consider why
Why do you want to DIY? Is it because you're on a budget and want to save some coin? You love to craft? You think you can't get your signature look any other way? Whatever the motivation, make sure you achieve your desired end result. Preparing for your wedding should be enjoyable and satisfying, so if the headaches and stress of DIY are going to outweigh the positives, step away from the glue gun!
Time
Make sure to leave yourself enough time to accomplish these do-it-yourself tasks. Depending on the number of DIY projects and their complexity, the time investment could be significant. If you don't have a lot of free hours in your regular schedule, DIY may not be for you. Brides who are crafting paper flowers or decorating their own wedding cake shaped cookie favours the night before their nuptials are, for the most part, grouchy brides. If you are a natural procrastinator, this can add an extra layer of stress to your wedding preparations. So, start early, like now, for next summer.
Don't overestimate your abilities
If you're not a crafty person, don't expect to become one overnight. Some projects are tougher than others. Take a look at pinterestfail.com to see just how wrong things can go! That's not to say that you shouldn't try, but choose one or two wedding projects you think you can realistically accomplish.
Support team
It's a great idea to have back-up. If your bridal party is full of competent crafty folks, by all means, throw some wedding bee nights and work together on your handmade invitations or wedding favours. It's a great way to build anticipation for the big day and bond with your best girls/guys. Remember though, some bridesmaids are just better at "tying one on" than tying bows!
DIY projects can be a great way to involve people outside of the bridal party as well. When you can't have all your friends and family in your wedding party, you might be able to find special projects or tasks that will make them feel included. Make sure it's a job that's suited to them!
Expense
Just because you're making it yourself, doesn't make it less expensive. If you don't already have some of the tools and supplies, you can quickly rack up a big bill at your favourite craft shop. Consider your finances and the raw materials you may already have access to. Maybe you have a rural connection that can supply some rustic wood. Perhaps you have a stash of empty mason jars. You could save soup cans and spray paint them gold or plant succulents in cheap thrift store teacups. The best way to save money is to use what you've got or source some of the raw materials from your circle of friends.
Capitalize on the work of others
Your local Facebook wedding groups and Kijiji ads are full of the homemade props and décor of brides whose weddings have come and gone.  Sometimes they are great deals. Keep an open mind when viewing these sorts of items. Even if they don't match your colours or aesthetic exactly, think about how you could adapt or revamp them to suit your needs.
If you've considered all the facets of a DIY wedding, and still think it's the right move for you, good luck with your crafting! Enjoy creating something special and personalized that's just for your unique day.