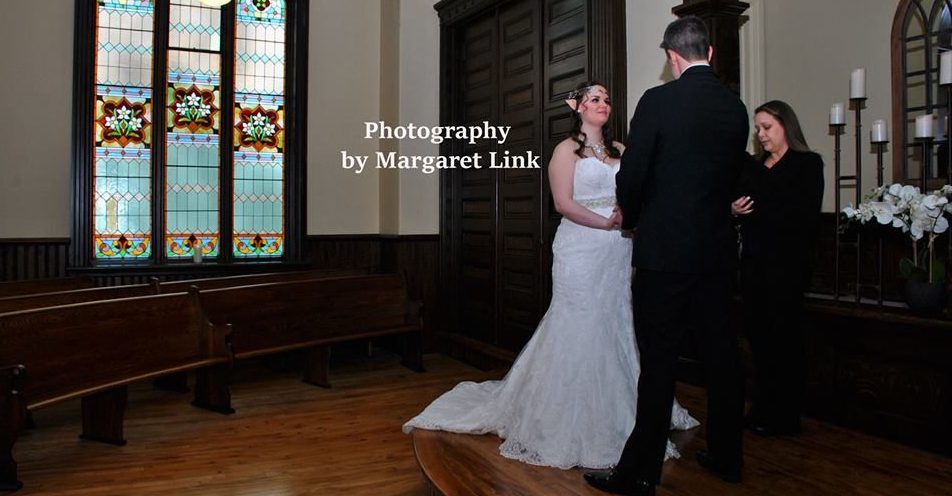 March 3, 2017
Despite the biggest snowstorm of the season, four couples tied the knot at the Ottawa Wedding Chapel on Sunday February 12 in our first ever pop-up wedding event. There were snowflakes caught in fancy updos, cheeks rosy from the cold, one late bride, and some chapel staff members stuck in the parking lot at the end of the afternoon, but the snow didn't stop the show.
Four different love stories celebrated in one day made for an amazing experience. Each couple was unique — from the camouflage-themed wedding rings and bouquet to an elven princess. They wrote their own vows and proclaimed their love in front of a couple of people that are close to them — best friends in one case, parents in another case, and their children in a third case.
Some brides took advantage of our beautiful fresh bouquet from Blooms by Beyond the House in Russell, Ontario. It was a lovely collection of dusty pink roses, white hydrangeas, soft pink lilies,and greenery. It was subtle enough not to overpower our diverse brides, but still some gorgeous eye candy for the photos.
All couples received two 5×7 prints from Photography by Margaret Link to take home with them and most decided to purchase a CD full of edited photos from their wedding as well.
Our lovebirds celebrated with a glass of sparkling wine and some treats created by Homecoooked Meals To Go after their ceremony was complete. There was bite-sized strawberry cheesecake, mini butter tarts and chocolate turtle bites. Delicious!
Get in on the next Pop-up event!
We are so pleased to have been a part of the weddings for these four couples. Enjoy a few photos from our Pop-up wedding event.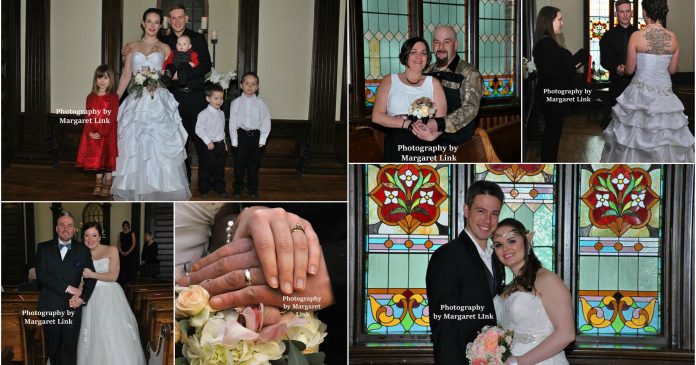 It was such a success, we're considering doing it again. If this sounds like something you might be interested in, drop us a line and let us know. We're collecting a list of potential pop-up sweethearts.