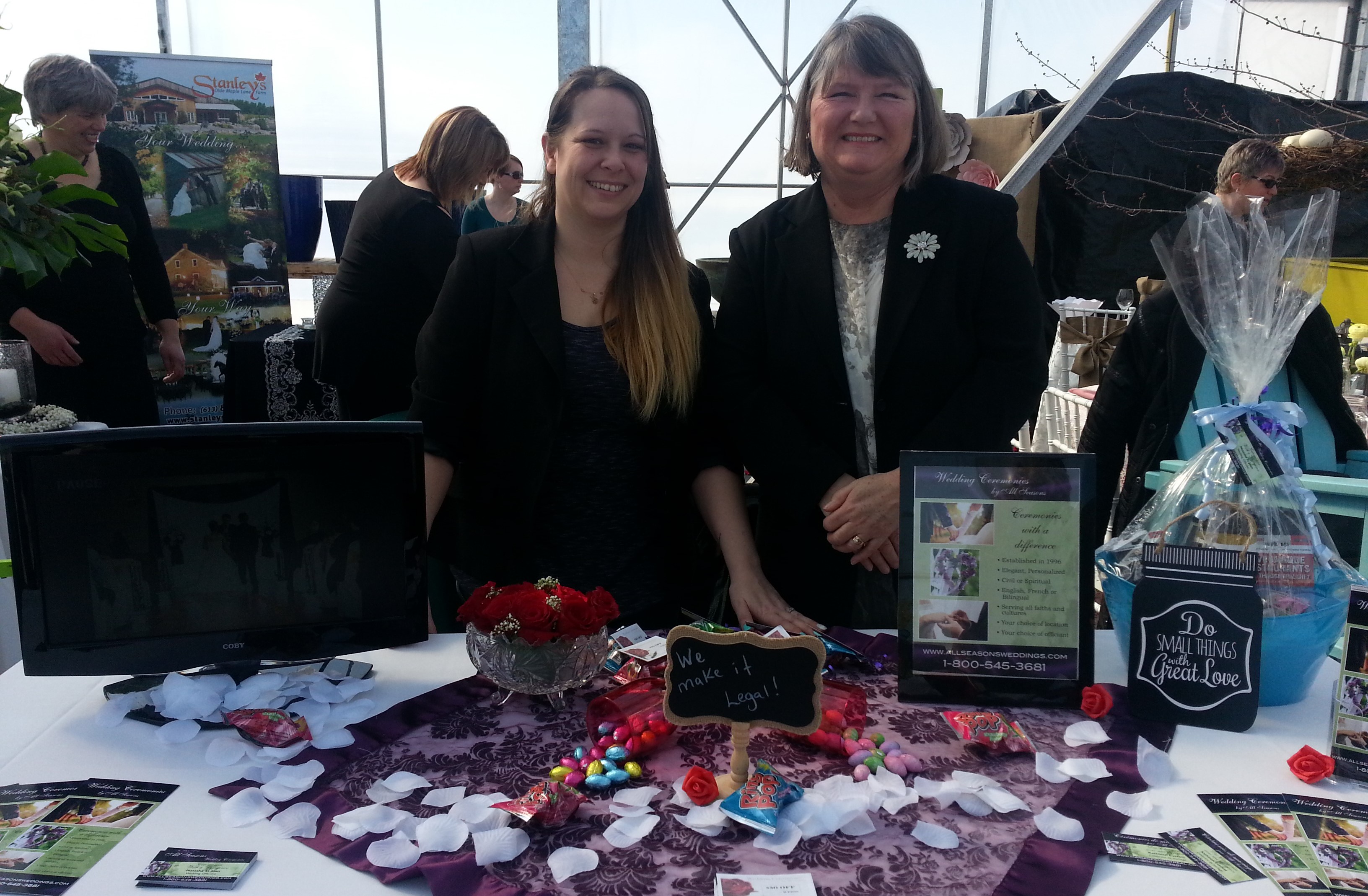 January 13, 2017
'Tis the season for wedding shows. All the couples getting married next summer or in 2018 are gearing up their planning and looking to book vendors and tackle DIY projects in preparation for their approaching nuptials.
The Ottawa Wedding Chapel and All Seasons Weddings will be at a variety of shows across Ontario in the coming weeks. These shows are a great opportunity for us to meet potential couples and answer their questions.
Here's a couple of tips on making the most out of a wedding show.
Check for early bird tickets (if there is a charge to get in).
If there is a swag/goodie bag for the show, take a careful look through it. Sometimes there are coupons to save you money!
Pre-plan your show. Look at the floor plan, if available, or at least the vendors list. Highlight the ones that provide the services you need.
Be ready to compare. Do your homework by finding regular prices for services you are interested in. That way you will know how good those "show specials" are.
Wear comfy shoes!
Create a new wedding email account. This will keep all your wedding-related info in one place and keep your personal account spam-free. You can use it to enter draws as well.
Have your name, email address, phone number, and wedding date on address labels. There will be lots of draws to take part in and these are the details companies will be asking for on their ballots. Stick your info on the ballot and save writing it over and over!
Use the camera on your phone. Take pictures of anything inspirational and anything you don't want to forget.
Have fun! Take someone with you who will help you enjoy yourself and not stress you out.
Where can you find us?
Here's a list of where you can find the Ottawa Wedding Chapel and All Seasons Weddings.
Jan. 13, Dream Wedding Showcase in Sault Ste. Marie, ON
Jan. 21, Bride and Groom Show in Kemptville, ON (Ottawa Wedding Chapel display)
Jan. 21 and 22, London Winter Bridal Show in London, ON
Jan. 21, Stanley's Olde Maple Lane Farm Open House in Edwards, ON
Jan. 21, Old Montreal Weddings Open House (Hotel Place D'Armes) in Montreal QC
Jan. 22, Kingston Wedding Show in Kingston, ON
Jan. 29, Wedding Trends Show in Peterborough, ON
Jan. 29, Kortright Centre Open House in Toronto, ON
Feb. 26, Best Western Plus, Parkside Inn and Spa in Perth, ON
April 22, Women's Day Show in Embrun, ON (Ottawa Wedding Chapel display)