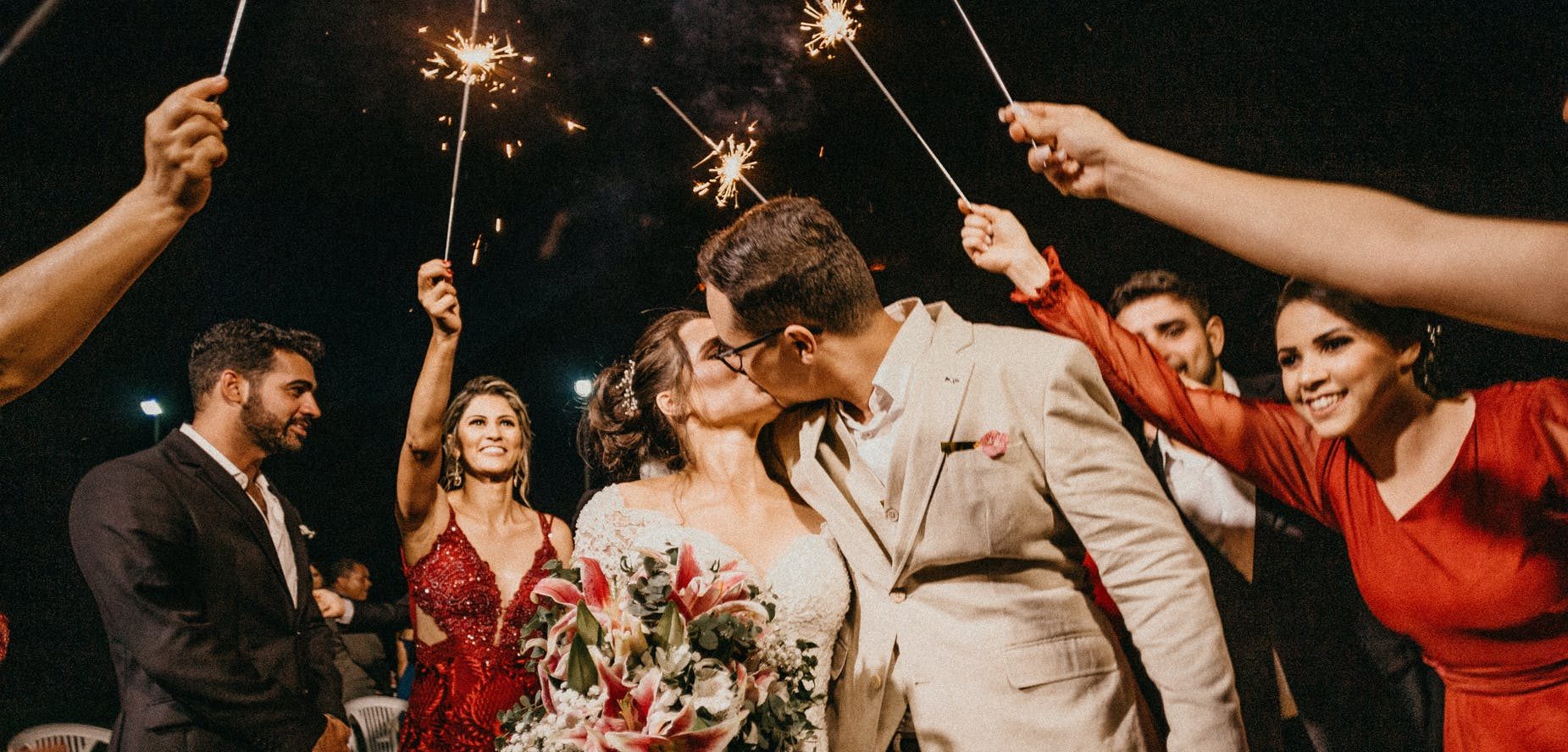 October 16, 2020
First and foremost, enjoy the ride!
Small, intimate weddings are a developing trend forced upon us by the Covid-19 pandemic as it has become impossible to stage large events where all your friends and family can mingle together and celebrate. However, many couples have found the silver lining to these small events, with some even saying it was a relief to be able to step away from planning a big wedding.
Planning a large event is stressful and while a smaller event also requires planning, it gives you the opportunity to be more flexible and perhaps enjoy the journey even more.
Loving all your guests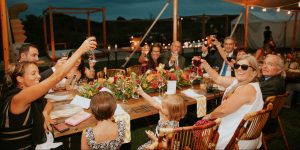 One of the best things about a small wedding is the freedom to invite only those you actually wish to attend. No need to debate inviting the layers of cousins or friends of your parents. A small wedding lets you focus on the ones you know and love. Knowing you will be surrounded by only your closest friends and family relieves the pressure of doing things conventionally or "properly" or living up to certain expectations. You can be yourselves as your guests already know your quirks, likes, sense of humour and personalities.
Saving money
A smaller guest list equals a smaller budget. Have a lovely wedding and still have cash in the bank for future travel or a down payment on a home or a car? What a great idea!
Focusing on a few luxury details
If you love flowers, make them a focus. If you are a foodie, make that your priority. Or live music. If you couldn't care less about the wedding cake, opt for another dessert and your guests will never miss it. Forgo anything that isn't meaningful to you. Photo booths, save the date cards, formal invitations, a DJ, or first dances can all be skipped. Bottom line: focus on the elements that are important to you as a couple and that will help create lasting memories.
Treating your guests well
A smaller guest list may give you the funds to step up the catering — spring for the extra course or the more expensive entrees. You can employ a private chef to prepare a custom menu of all your favourites. Shine a light on creative mixology with some signature cocktails. Leave a handwritten note at each place setting to let the guests know what they mean to you. Consider a car service to get everyone home so no one has to be the designated driver.
Flexibility of venue
With a smaller group you can get creative with the venue. Talk to your favourite restaurant, small gallery or museum, or consider locations that your own families may have access to like cottages or ski chalets.  Think about your favourite outdoor spots. Transform your backyard. A small group has the mobility to shift to a plan B at the last moment if there is rain. You have the chance to select a ceremony location that means something to you.
Personal touch
Take the opportunity to DIY and give things a personal touch. Baking heart-shaped cookies or making strawberry jam as a takeaway for 150 guests seems overwhelming, but you could probably do it for 15 people. Your table(s) will only need a few centrepieces rather than dozens, so it's a great way to give your table a personal stamp without a huge time commitment. Or design your own focal point for the ceremony (an archway or backdrop).
Package deals
A small wedding gives you the ability to take advantage of pop-up wedding opportunities. During the Covid-19 pandemic many wedding venues and planners have pivoted to provide luxury wedding packages for small groups at a reasonable price. If you had dreams of a swanky venue or top-notch planner that were just out of reach financially, a package deal like this may be just the thing.
Focus on the ceremony
A smaller guest list doesn't necessarily mean a quick, get 'er done ceremony. Every aspect of your day should get the royal treatment. You might want to include a sand ceremony, candle lighting, handfasting, or wine or rose ceremony. You can have some important guests participate by reading a poem or other special reading. Don't forget to live stream for guests who can't make it.
Small weddings are now a trend and we'd love to see them stick around. By embracing your own wee wedding, you'll soon realize there's a lot to love about going small. And if you must, throw a big bash in a year or two when large parties are once again allowed. It will be both less expensive and less stressful!