October 17, 2019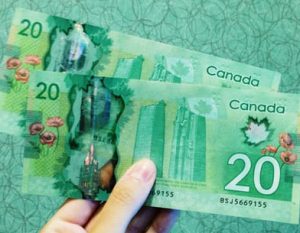 Wedding costs have a way of ballooning out of control. Few couples plan a wedding without a budget, but creating a budget isn't simply knowing you have a set amount to spend then maxing it out. Here are some helpful suggestions for managing your budget and getting the most for your money.
Decide what is important to you
Sure, you'd like to have it all…but if you can't, you need to decide what areas are most important to you. Is it the wedding gown? An abundance of flowers? A top-notch photographer? On the other side of the equation, what are you willing to let go of?
Pass on some things altogether
If a fancy wedding cake isn't high on your list of priorities, just don't do it. Serve cookies instead.  You can also pass on bouquets, a photo booth for the reception, and a limo or vintage car rental. Keep in mind that a "wedding dress" doesn't have to come from a bridal boutique.
Research
Once you've decided how much you have to spend, start researching. Get a real sense for how much things cost. You may want to play high end, low end. What's the cost of your dream venue? What is a low-cost alternative? With some real numbers in front of you, it is easier to make decisions. It also saves you from getting mid-way through your planning and realizing that you haven't earmarked nearly enough for a particular category.
Trim your guest list
You may think you want every single person you know at your wedding, but a more intimate wedding can be really lovely. Ask yourself, "Will this person be in my life in five years?" And "When was the last time I saw them or had a real conversation with them?"
It's totally fine to keep the ceremony and dinner to a more manageable number and then open the doors for the reception.
Be flexible
If you can be flexible with your date, you can save on the venue, catering and other vendors as well. Stay away from Saturdays. Considering a venue that is not right downtown can save you cash too. There are many great venues within a reasonable drive and wedding vendors located in the suburbs or rural areas may be willing to beat the price you'll pay right in the city.
Host at home
Booking a wedding venue can cost a lot. See if you have an appropriate space within your circle of friends and family. It could be the party room at your condo, or the home of a relative. If you are looking at a venue, consider an all-in-one location that can accommodate your ceremony and reception.
Use recycled décor
There are a plethora of wedding groups on social media where couples are reselling their décor and other wedding items. If you're flexible in your design and creative in your thinking, you can set yourself up with centrepieces, seating charts, signs, and other decorations for much less than you would spend buying new.
Flowers
Recently we hosted a wedding where the bride forgot her bouquet. We ran outside and cut a bunch of flowers from our yard. With a little ribbon, she had the perfect, free bouquet – no one realized.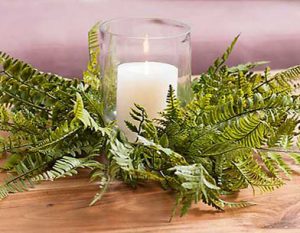 Research can also pay off when it comes to flowers. See what is in season and locally grown for the date of your wedding. Talk budget with your florist and let them know that you are open to their recommendations to get the most bloom for your buck.
Go with non-floral centrepieces/décor and incorporate candles/twigs/greenery instead. Keep the blossoms in the bouquets. Forgo boutonnieres all together.
We've seen some great faux bouquets too, which gives you the option to re-use someone else's flowers or create your own bouquet out of paper or fabric flowers, vintage brooches, buttons, etc.
DIY
With some advance planning and elbow grease, you can do a lot of things yourself from invitations to wedding favours and decorations. Just be cautious about tackling more than you can reasonably handle.
Less expensive alternatives
Try contacting the local university for music students to play during your ceremony or dinner. Vendors just starting out will often offer a lower price as they attempt to build their reputation and portfolio. If the venue has a built-in sound system, you can pass on the DJ and prepare your own dance-a-thon playlist. Use your judgement though……if photos are at the top of your priority list, it makes sense to book a professional photographer with solid reviews whose work you can view beforehand.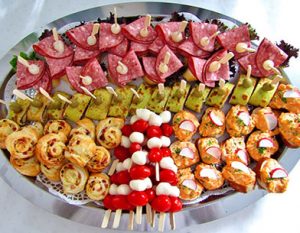 Swap a sit-down dinner for a cocktail reception with finger food
You'll pay less and have the added bonus of getting more face time with your guests. Also shrink the bar menu down to a couple of options to save further.
Leave 'wedding' out of your requests
When contacting a caterer or other service provider, try not to mention the word 'wedding' as often there is a markup for weddings. For example, when ordering a cake, say you need a cake for 100 people, not a wedding cake.
Build in a buffer
Building a little extra into your budget for unexpected costs will save you stress if an additional expenditure comes up.
Plan and plan some more
Last-minute decisions don't allow for space or time to think. A longer lead time gives you a chance to find sales and work on discounts.