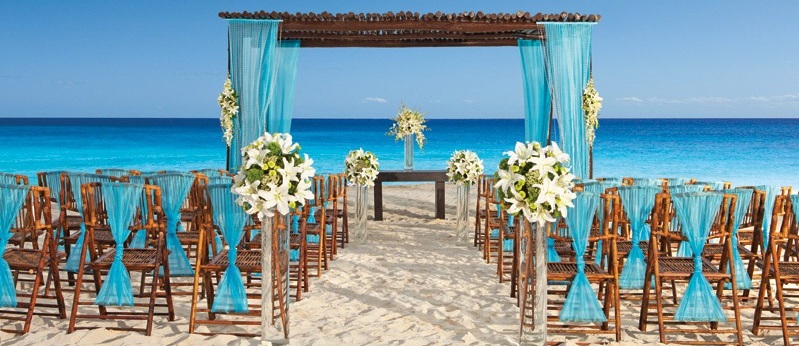 May 19, 2017
White beaches, soft breezes, gorgeous sunsets, there is no denying that tying the knot in a southern paradise has appeal. Before you get swayed by the idea of palm trees in your wedding pictures, however, think it through. Getting married in a foreign country can be complicated. It may be easier to have the legal paperwork taken care of in Canada before stepping on the plane to your sunny destination.
Elope at home first
Here are a few reasons why: To avoid having to get your documents translated into a language other than French/English.
Once documents are translated, some countries require you to have them legally certified by a professional, and legalized by the Embassy/consulate.
Documents may then have to be translated to French/English in order to register your marriage here in Canada.
There are more documents required in some countries than needed in Canada and some countries require a blood test!
Some resorts require minimum stays and a minimum number of rooms.
Some countries require couples to be in the country for a certain number of days prior to the wedding.
Friends/family that can't make the trip to your sunny destination may come to a Canadian ceremony. Maybe Grandma is too frail to make the trip, but would still love to see you get married. Perhaps some friends don't have the cash to join your vacation.
Much easier to correct a mistake on legal documentation if it occurred in Canada rather than dealing with authorities in another country, possibly in another language.
Easier to check legal credentials of Canadian officiants.
Greater possibility of the ceremony in language of choice (if French/English).
Ability to order a marriage certificate from your home province.
Two days of celebration, rather than one!
It's a lot to think about. Do your homework to find the hidden costs of your destination of choice. In the end, it may make more sense to conduct a small elopement ceremony on Canadian soil so your destination wedding really will be a walk on the beach.