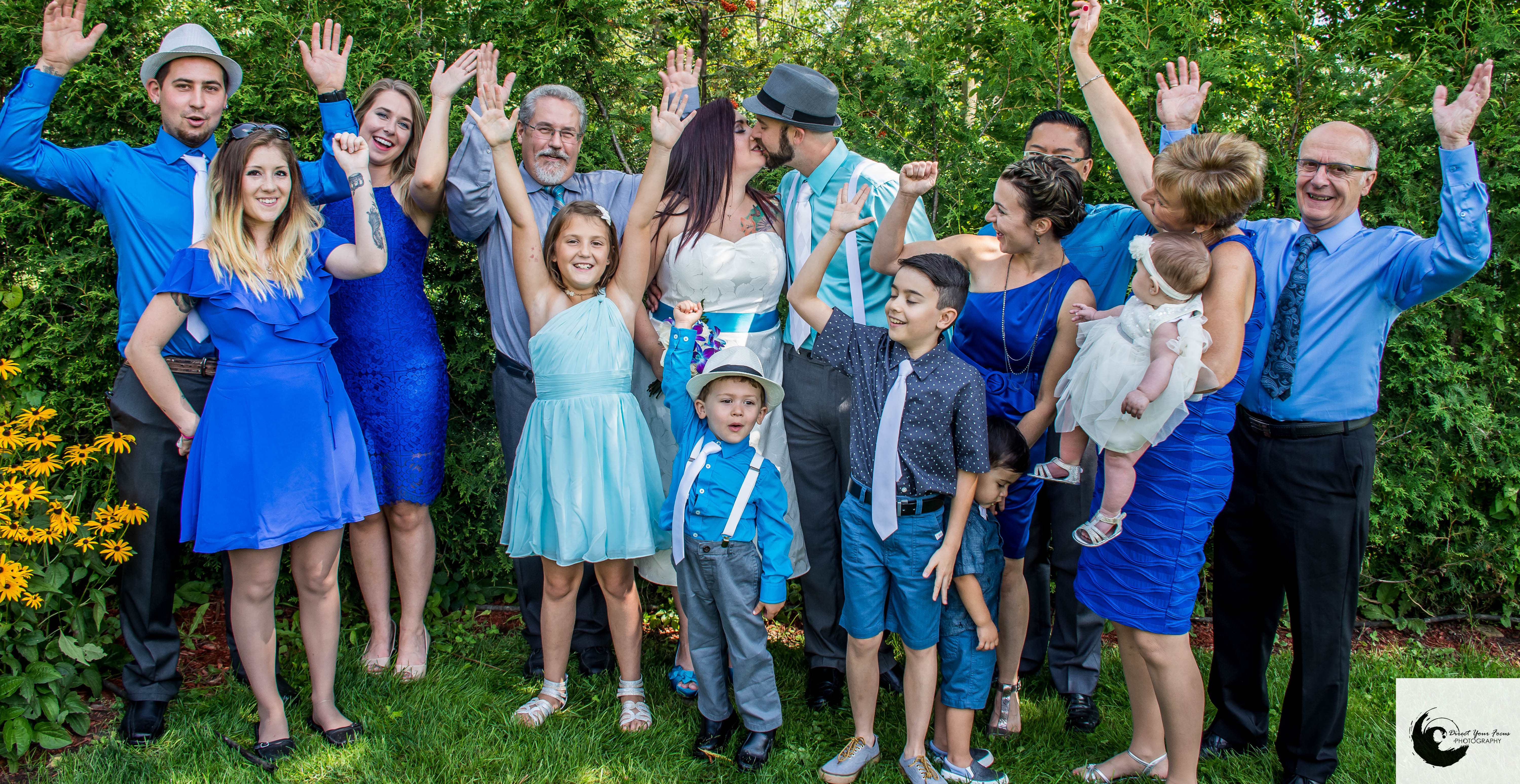 October 27, 2017
The Ottawa Wedding Chapel happily welcomed two couples to our second pop-up wedding event at the end of the summer.
Both couples had kids and wanted the children to feel involved in the ceremony. Our officiant Natasha St. Jean worked with them and in both cases it was decided that a sand ceremony would give the children an active role.  It also provided the family with a colourful memento to keep in their home.
Each couple enjoyed one hour of time in the chapel, as well as a ceremony performed by one of our professional officiants. They had the services of our photographer partner, Melissa LaFrance of Direct Your Focus Photography during their ceremony and afterwards for a brief photo shoot. They also toasted each other with some sparkling juice.

Erika and Ryan
This couple came with just their two boys, so we provided the witnesses and they had an intimate ceremony in our chapel. The bride was radiant with a fantastic flower crown and the kids were excited to stand right up beside (and sometimes between!) the couple. Each boy had a ring and when the time came for the ring exchange they offered them up with big smiles.
Melanie and Eric
This upbeat couple had a great time with their three kids and their guests. The vibe was fun and relaxed and the bridal party and all the guests were dressed in varying shades of blue, with many of the gentlemen sporting dapper hats. They got some great photos in the chapel's backyard after the ceremony.